Birth Defects are a major cause of infant mortality and a leading cause of disability. Early intervention is important to ameliorate the consequences of birth defects and requires accurate diagnosis and understanding of causes.
Birth Defects can be prevented!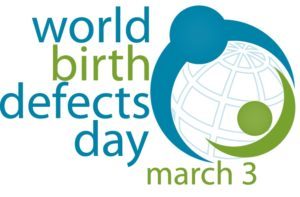 Prevention is before Pregnancy:

Scope of IBIS
Information about amelioration, care and prevention of birth defects, genetic disorders, congenital malformations, anomalies and developmental disorders.
IBIS offers
Overviews of birth defects, genetics and teratology.
Links to support groups and health care providers.
Factsheets for families and professionals.
Addictions
Alcohol
Infertility
Growth
Medical Genetics
Mental retardation
Preconception Health
Pre-pregnancy planning
Radiation and more …
Listing of syndromes, dysmorphology and more …
Parental organizations
Healthcare agenices
Professional associatons
IBIS is one of several websites sponsored by OMNINET-MEDWORD LLC registered in United States of North America in partnership with the INTERNATIONAL CHARITABLE FUND "OMNI-NET FOR CHILDREN" registered in Ukraine.